A carpet is an integral part of your interior decor when it comes to selecting the best flooring option. From the carpet material, design, durability, colour, shape, and size, there are various things you need to put into consideration before making your big buy. Not forgetting your decor theme because you don't want to buy a new carpet only for it to look out of place. Here's a simple guide on how to buy the right carpet.
Some of the essential aspects to consider when buying the right carpet for your space include the following:
Determine where you want to place your carpet
Find the right vendor
Review different carpet samples
Choose a suitable underlay
Determine the carpet pricing
Get accurate measurements before placing your order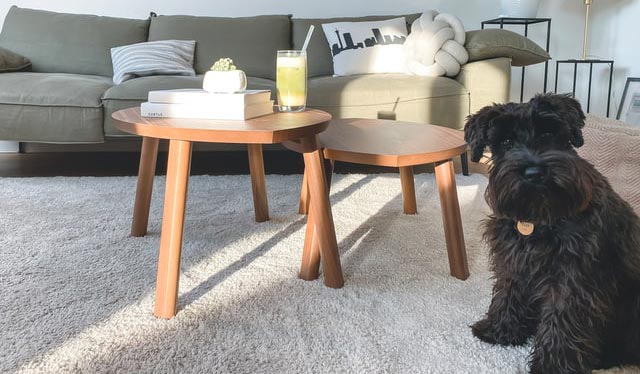 Determine where you want to place your carpet
Before purchasing a carpet, you need to determine where you want to place it first. Considering there are different types of carpets to choose from, you should ensure that the carpet you choose goes handy with the interior decor theme of your space. If you're planning to place your carpet in the living room, you need to choose one that can withstand high traffic.
You also need to check the durability and material of the carpet. For you to make the best decision, you can take several carpet swatch samples from your carpet vendor to compare them at home. This will help you see how the carpet looks under the lighting conditions of your home. You'll also choose the right print by comparing the different prints under the lighting at different times of the day.
Find the right carpet vendor
You need to choose a vendor that has a wide variety of carpets that you can choose from. Your budget is also something you need to consider when choosing a vendor because you need to choose one that has affordable pricing. Looking at the product portfolio a vendor has will give you an idea of what to expect and the options you have.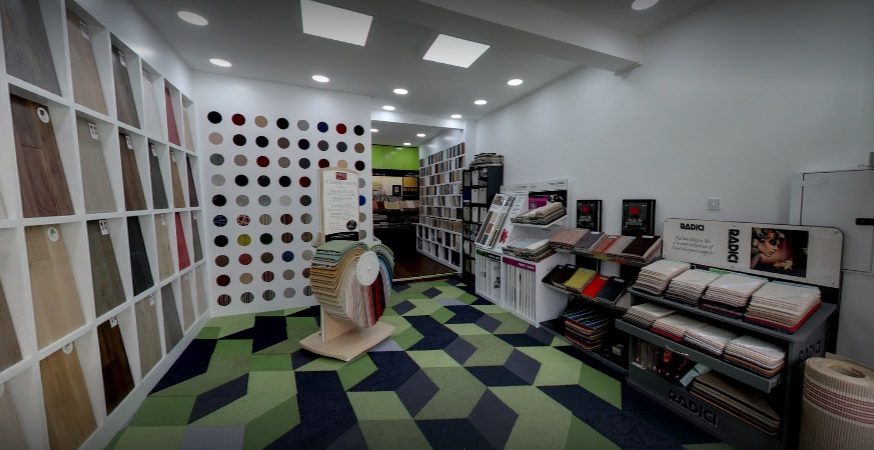 Review different carpet samples
When making a new carpet purchase, it's good to review various samples before making your final decision. It's ideal to choose a carpet in person instead of relying on online pictures. This will help you make a more accurate decision.
Looking at various options ensures that you choose an option that works best for your home and fits your needs. When reviewing various samples, you need to check the carpet fibers, carpet styles, and quality among other things.
Choose a suitable underlay
Choosing the appropriate underlay when buying a new carpet is a critical step that should never be sidelined. An underlay essentially acts as a protector, not only enhancing your carpet's durability but also promoting even wear over time. It further bolsters sound and heat insulation, thus augmenting your room's overall comfort. Moreover, the underlay significantly improves the tactile experience of walking on the carpet, contributing to an elevated sense of luxury underfoot.
If you want to have any underfloor heating in your space, you need to ensure that you carefully choose the right underlay. It's advisable to consult with a professional before making your decision.
Determine the carpet pricing
Before agreeing to make a purchase, you should ensure that the price is something you can afford. It definitely doesn't make sense that you have to break the bank for you to get the right carpet for your space. The costs you incur should be within your budget.
To avoid a lot of waste, it's advisable to get accurate measurements before making your order. Once you get the measurements, you can get an accurate price estimate. You also shouldn't forget to factor in the installation costs and any other costs you might incur.
Place your order
Once you've got everything in place, you can comfortably place your order without messing up your budget. Also, consult your vendor for professional guidance on the best option. Although carpet costs can be paid for separately, it's good to check with your vendors on all the costs covered to avoid any unexpected surprises.

Where can I buy carpet
Considering there are several carpet vendors, it's advisable to be careful when choosing the right vendor to avoid getting ripped. With the right carpet shop, you will get professional guidance on the most suitable carpet choice.
So, before settling on a vendor, it's advisable to do your proper research. You should also consider the various pricing from different vendors. Carpet warranty is the other thing you should ensure you have before making your big buy.
How to remove the old carpet
It's well worth hiring a removal services that can remove it in a environmentally responsible way. One of the undeniable advantages of hiring removal professionals is the assurance of waste management compliance during the removal process, alleviating you of any concerns about correct storage or disposal of any waste generated.
Types of carpet fibres to choose from
Most of the time, the level of activity in a room determines the most suitable carpet fiber to opt for. For instance, hard wearing fibers are best suited for high traffic areas like the hallway or bedroom. Choosing the wrong carpet is undoubtedly something most people want to avoid.
There is a wide variety of carpet materials to choose from, hence the need to be diligent. You should also ensure that the maintenance of your carpet is something you can easily manage. Some of the various options you can consider include the following:
Nylon
Olefin
Triexta
Polyester
Nylon carpets
Although the carpet buying process can be pretty hectic, nylon is the most durable choice you can opt for. Also, when it comes to ease of maintenance and resilience, then nylon is the best choice. It's best suited for homes with kids, pets or high traffic areas.
Olefin fibers
Olefin is yet one of the affordable options you can settle for. As much as it's strong, fade resistant, and aesthetically pleasing, its durability cant match that of the nylon fiber. For those who want to maintain clean high traffic areas, then this is a suitable choice.
Triexta fibers
When it comes to a carpet option with good stain resistance, then one with triexta fibers is one of the best carpet options you shouldn't overlook. Especially if you have pets or children who are most likely to stain the carpet more often. Although it's stain resistant, the durability can't be said to match that of nylon fibers.
Polyester fiber
Another stain resistant option you can consider is the Polyester fiber. Although it might not be durable or easy to clean, it has a soft and luxurious feel underfoot. That said, it is best suited for areas with low traffic and households that have o kids or pets.

Choosing the best carpet style
Style is yet another important thing you should consider when choosing a suitable carpet for your space. The style determines how the pile looks and the general quality of the carpet. It will also determine the durability and whether the carpet is suited for high traffic areas.
For instance, the saxony carpet is the most suitable option for low traffic spaces since it shows footprint and vacuum marks. Apart from being ideal for formal spaces, it doesn't suit spaces with children or pets. It's also known as the velvet pile. Other common carpet styles or weaves, include the following:
Frieze
Textured
Sculptured
Looped or berber
How to spot good carpet quality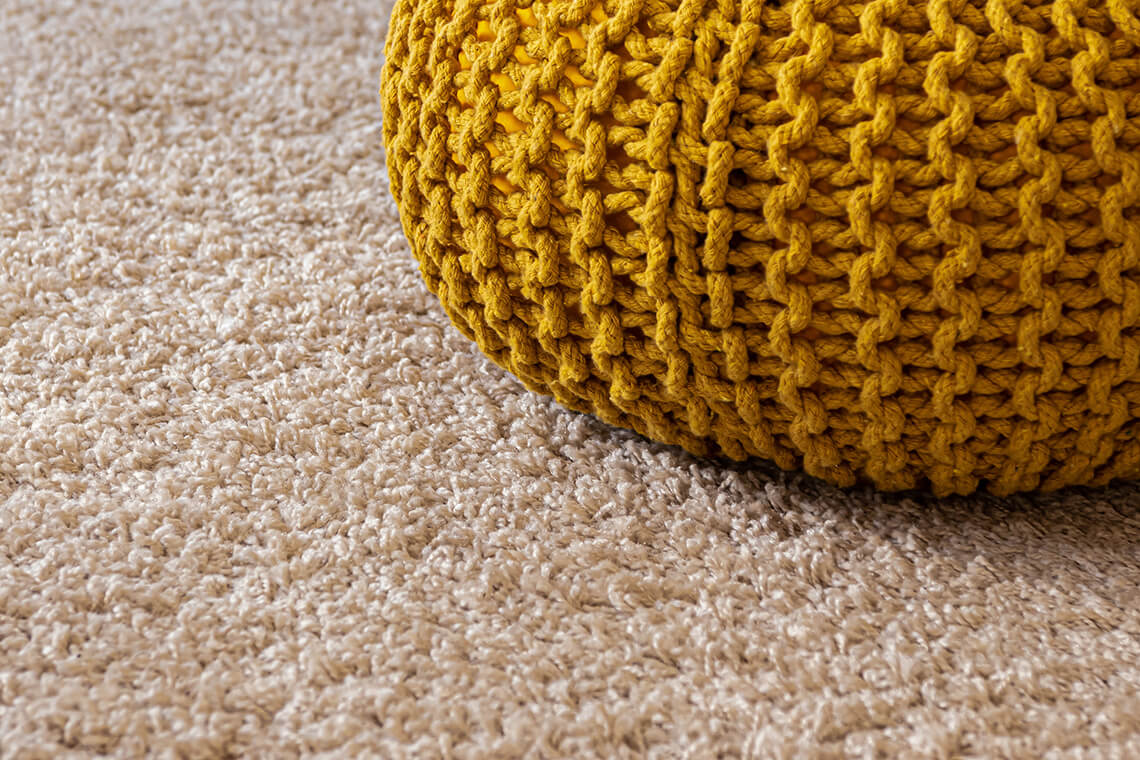 Getting quality carpet is every home owner's dream. Who doesn't want to feel like they made the right investment decision after all? We can all agree that some sales personnel can be quite persuasive when it comes to pushing sales. Therefore, it's advisable to have some background knowledge before deciding on a suitable carpet quality instead of only relying on their word of mouth.
If you were choosing between carpet or laminate, then carpet would certainly be the best option especially if you want to achieve a warm and cosy feeling. However your need will be the best factor to help you decide. So, how do you determine the best carpet quality fo your space?
If you turn the carpet and you can easily see the carpet backing, then this is a sign that it' a low quality carpet. Meaning that it will crush easily due to the low density.
The other thing you should consider is the number of times the tufts have been twisted together. A thickly tufted carpet means a durable carpet.
It would be best not to assume that a carpet with a higher face weight is better than a carpet with a lower one.
The fiber thickness or how tightly the fibers are packed determines the density of the carpet, which in turn determines the quality of the carpet. The thicker and dense the carpet is, the better the quality.
Determining whether your carpet is Bulk Continuous Filament (BCF) or Staple Fibers will determine how often you will be required to vacuum. Alhough it doesn't affect the quality of the carpet, the staple one requires more frequent vacuuming until the shedding stops.
A texture retention warranty is yet another essential aspect to determine the quality of your carpet. This warranty should be for at least 10 years although it can be more in some cases.
There's a lot more that you can learn that will help you choose a better quality carpet in your next buy. You'll also have an idea of what to expect in terms of style, fiber, quality checking and the whole buying process. The information here will undoubtedly help you make an informed decision the next time you decide to buy a carpet.