Flooring is an essential part of the interior of a home. With various flooring types at your disposal, you might find it challenging choosing the best option for your house. It is best to consult a flooring specialist to help and guide you when you're deciding on the best option.
Choosing something that will be comfortable for both you and your family since it will be around for years is of great importance. We shall have a look at some of the pros and cons of carpet and laminate flooring, which will help you in selecting the option that suits you best.
Carpet flooring option
Carpets are one of the most inviting and warm flooring options you can have in your space. It is important to know some of the pros and cons before deciding if carpeting a house is a suitable option for you.
Pros
Unlike laminate, wood and any other type of flooring, carpets are warmer, giving spaces a much cosier feeling.
A carpet is soft, making it comfortable to walk on or sit on. This also makes it a suitable and safe option if you have kids running around in the house.
Carpets are also good sound absorbers, so you will hardly hear any echoes or loud footsteps. They're a great option for the staircase, or those living in flats or apartment blocks as they prevent noise transmission to other rooms.
 They provide extra thermal insulation to the room making them energy efficient.
A carpet can be a statement piece for any home. With the many unique designs and different materials, there is a carpet to suit every interior. You can go as bright as you want or as dull as you want.
Cons
Carpets are not the most suitable choice for people with allergies. This is because they retain dust and pollen among other things, making it an undesirable choice for people struggling with allergic reactions.
They are not moisture resistant. When exposed to moisture or wetness, carpets tend to have mould and mildew buildup. 
Carpet stains easily. Unlike laminate flooring where you easily wipe off the stain, this is not possible with carpets and dirt will not go unnoticed. Their maintenance is not easy.
Not a great choice for every room in the house, especially bathrooms and kitchen.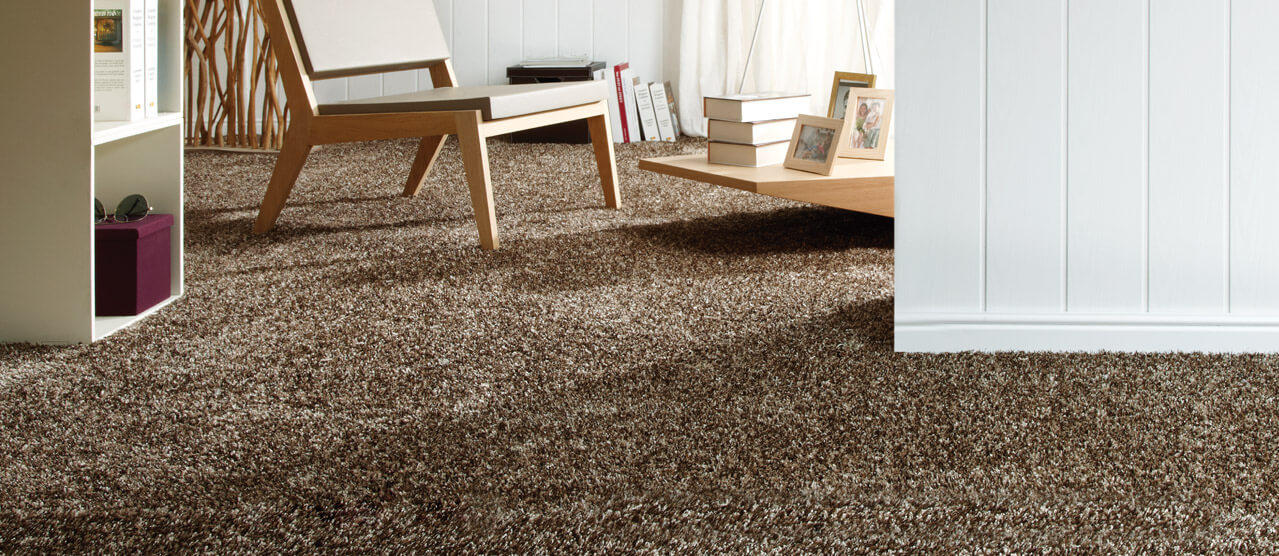 Laminate flooring option
Laminate is yet another great flooring choice. Apart from having laminate as a suitable choice for your living room flooring, it can also work well in other rooms such as the bedrooms, utility room and hallway. With laminate flooring, it simulates wood flooring or sometimes stone. The photographic applique under a clear protective layer in the laminate is the one that gives the best impression of hardwood flooring or stone among others.
Pros
Laminate flooring is easily affordable, making it budget-friendly.
Easy to install. Laminate is suitable for any DIY projects since one can easily install it themselves. It's always best to have an expert help you with the installation because wrapping can occur if not installed properly.
It is easy to repair or replace a damaged laminate plank, unlike a carpet, where you can't repair a piece of the damaged part.
A suitable choice for people with allergies or pets. The fact that it is easy to clean ensures that there will be no pet hair or dust residue.
It does not stain easily. Unlike carpets, laminate does not stain easily or retain any pet odours.
They rarely scratch or chip, making them a great choice.
Cons
Inability to sand and refinish. Unlike real wood, you cannot sand and refinish laminate since it has only one layer. 
Laminate flooring is hard hence not comfortable for your feet.
It does not absorb sound. Unlike carpet which can absorb the noise, laminate flooring cannot.
Laminate can be slippery. With the smooth surface, laminate does not provide a firm grip and it's especially not advisable for the staircase.
By looking at some of the advantages and disadvantages of both carpet and laminate flooring, it will be easier for you to decide on a suitable option. It all comes down to personal preference and choice. But if you need any help or guidance, our team of professions is always ready to help.
Which is the best flooring for a living room?
Both laminate and carpet make very suitable flooring for living room. Before deciding whether either one of them is perfect for your space there are several factors you and your interior designer have to consider. One important thing you can do is analyse the advantages and disadvantages of both types of flooring.
It will be easy for you to know important things like a carpet in living room is not suitable for people struggling with allergies or that a carpet is not easy to clean. You'll also know that laminate flooring is a great option if you want to have wood flooring in living room at a cheaper cost since they simulate the wood or even stone look.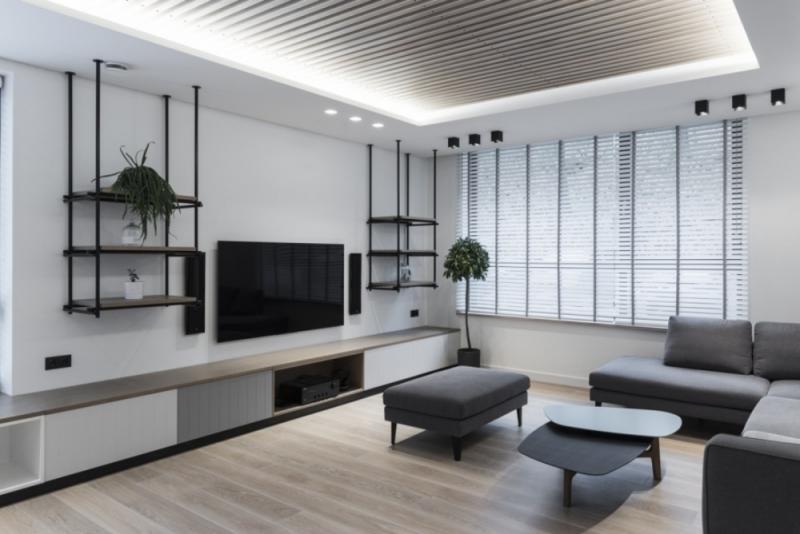 Choosing the best flooring all depends on your preference, taste and style. We all know that this varies with each individual. For someone with a child, they might prefer to have carpet flooring since it is more comfortable and warm. If you're looking at durability, you might want to go for laminate as it is more durable than carpet flooring. These are just a few of the circumstances that you have to consider when deciding.
When designing a house, you want it to be at the highest standard and according to your preference. For instance, if it's the living area, you want a team of experienced interior designers to come up with the best architectural designs and perfect house interiors for your space. A team that is capable of designing your home that reflects your unique style and personality.
Which is cheaper to install, carpet or laminate flooring?
The cost of both laminate and carpet is not as debatable since the price range is almost the same. The quality of the material plays a great role in determining the pricing of the flooring. Installation costs can also vary depending on the method used.
For laminate, installation can be cheap and easy for those who prefer doing it as a DIY project. Having an underlayment layer below the laminate is what may be costly in this case. Homeowners can also seek professional assistance if they need any help with the installation or preparation of the floor.
You will also need to have either concrete flooring or any other suitable type of flooring before you decide to have laminate flooring or a carpet. Installing a carpet can also be done as a DIY project although generally, carpet installation requires professional expertise. This makes laminate cheaper to install than carpet.
Is laminate flooring colder than carpet?
Carpet flooring is warmer than laminate flooring. There are various carpet materials which make them warm and a suitable fit. Also, the type of fibre, density of the tufts and twist of the yarn play an integral part in determining the durability of the carpet. And of course, how well you maintain your carpet also has a significant effect.
Some of these warm and fuzzy carpet styles include the following:
Plush/ velvet pile – the fibres are densely packed creating a rich surface for your feet.
Textured – low-density fibres with uneven height are used, making it a great choice for high traffic areas.
Saxony – made of individual strands that create a lush and fuzzy surface although it's not a suitable option for high traffic areas.
Cable – it provides a warm and cosier feel since it's made heavier with thick and long fibres.
Apart from the different styles, you can always choose from the different materials available. From nylon, polyester, polypropylene to wool, there is a great variety to choose from. The fact that carpets have an insulating quality while laminate does not makes it the warmer and cosier option.
We have looked at some of the important things to consider when deciding which flooring option suits you best between laminate flooring and carpet. Some of them include a warranty, quality of the material, installation cost, and most importantly your personal preference and style.
With the variety of options we have and our exceptional suppliers, our clients always have a wide range of quality products to choose from. From budget-friendly carpets to eco-friendly carpets, we have something for everyone. Be it residential or commercial installations, feel free to consult with our experts when making your choice.