Making the right choice from different types of flooring materials will make all the difference for your property. It plays an integral role in completing the total theme of interior whether it's for your home or an office.
Every type of flooring material has a contrasting feel, looks, quality, and warmth. Depending on your budget, you can decide the flooring material which provides the desired level of comfort and aesthetics you want.
Let's find out the characteristics of different types of floor coverings to help you make the right decision.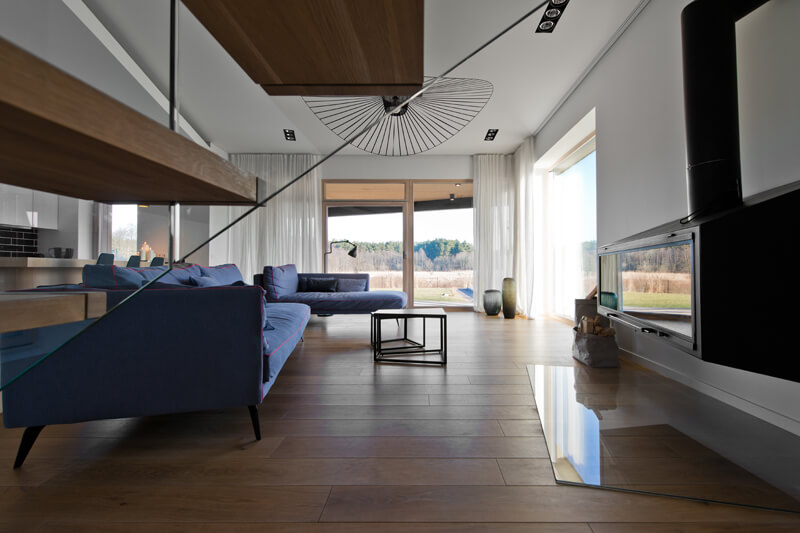 Wooden Flooring Material
Wood floorings are one of the most versatile and popular types of flooring materials for homes. It can seamlessly integrate with any type of décor and you also get the choice from engineered and solid flooring.
There is also range of selections available from natural woods like maple, oak, walnut, to more exotic options such as mesquite, teak that obviously costs more than their counterparts.
An advantage of wood flooring is that it can be refinished and sanded many times due to which it durable and flexible.
A disadvantage of wood flooring is that it is not waterproof and also, it is not compatible with underfloor heating.
Laminate Flooring
This type of synthetic flooring is fit for any room of your house. Like wood flooring, it also comes with many options like textured, embossed, smooth, with many effects such as wood, stone, tiles, and slates. You can also get a gloss or matt finish with laminate flooring.
This flooring has the advantage of easy installation and maintenance along with waterproof and stain-resistance ability.
The disadvantages of laminate flooring include the following:
It provides you with a cold and hard surface to walk on which can also get slippery when it gets wet.
It will cost you extra to make this floor slip-resistant.
It is not possible to refinish or sand laminate flooring because it is synthetic.
Vinyl Flooring
This type of flooring is also increasingly popular because it is very durable for high-traffic areas of your property. You can choose from a variety of looks like tiles, stone, chequerboard, brick, wood, etc. Also, it is suitable for any room in your property.
Vinyl flooring is especially seamless for homes with pets, allergy sufferers, and small children because of its easy maintenance. Vinyl flooring is also water-resistant which makes it very desirable. Some styles of vinyl flooring are not compatible with underfloor heating and due to their soft texture, they are also prone to damage by sharp objects and pointed heels. These damages will be hard to repair.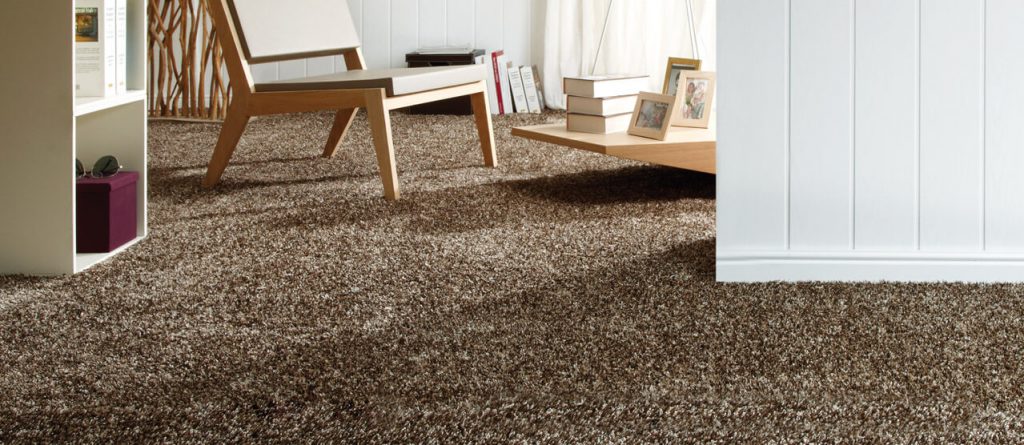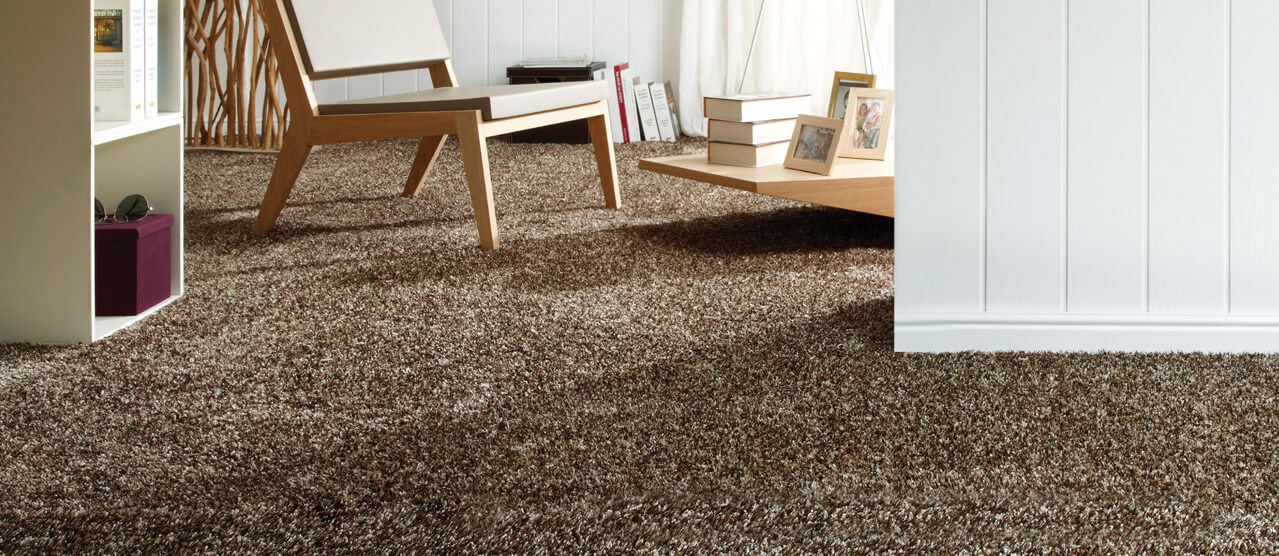 Carpet Flooring
Everyone knows about carpet flooring. They come in many styles, fabrics, and patterns. While choosing carpets, you should decide carefully because their maximum lifespan will depend on this decision.
Carpets are eco-friendly in a way that it is now very easy to recycle carpets by getting the help of professionals.
You can go with a softer, luxurious pile if it is to be fitted in your bedrooms and a dense, low-pile tuft if it is to be fitted for high traffic areas.
You also have the choice of wool which is perfect because of its insulation, noise reduction, and durability. Polyamide carpets provide you with a variety of colours while polypropylene is useful for its stain-resistant qualities.
Carpets elegantly increases the cosiness of your home and that's why it is one of the most favourite types of flooring in the UK. It is also cost-effective but the downside is that they pick dirt and stains easily and therefore, are hard to clean.
Marble Flooring
Marble flooring is a very fine type of flooring for any kind of property. It is denser and harder than travertine or limestone. It has a unique surface due to which it is very popular with luxurious and chic hotels.
Marble flooring will normally last you a lifetime while also adding glamor to your property. It comes in various colours and it adds class to your décor because of its distinctness and uniqueness. The downsides of marble flooring are that it is usually expensive and hard to install. As it has a hard surface, marble floors are very prone to scratches and stains.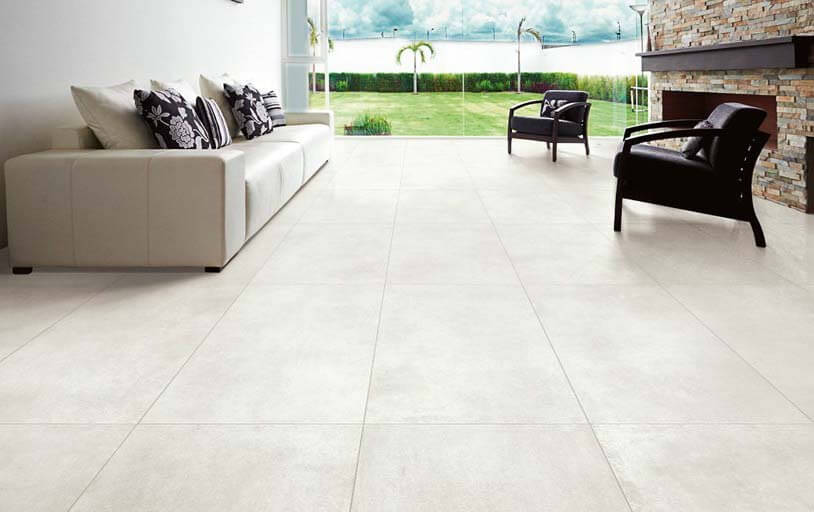 Ceramic Flooring
Ceramic flooring is an extremely hard and durable surface and comes in many designs, sizes, and colours. Due to its sheer strength, ceramic flooring is best for high traffic spots like hallways.
Normally, ceramic floor types are used for bathrooms and kitchens because of its water-resistant and non-slip qualities. You can find many designs is semi-matt which often comes with a textured finish.
Ceramic is also stain-resistant which makes it easier to clean. Moreover, if a ceramic tile gets damaged, it will be very easy to replace.
The best thing about ceramic is that they come in various price ranges, so you are guaranteed to find one according to your budget from the tile shop. Please note that due to ceramic being hard, this type of flooring is very uncomfortable underfoot. In addition to that, if you drop a glass on it by mistake, it will definitely splinter resulting in a hazard for the people and especially children.
Concrete Flooring
A well-polished concrete floor always looks amazing and it also comes with a variety of finishes and colours. That's the reason for its increasing popularity as compared to other flooring types.
Concrete flooring provides a stylish, hard-wearing, glossy finish that would be perfect for any kind of modern home and even outside.
But it should be kept in mind that weather greatly impacts the colour of concrete floors. The disadvantage of concrete flooring is that it feels very cold underfoot and it requires high maintenance like resealing
So,
What is The Best Flooring Material?
We are sure that you must be thinking about this question so here you go. There are many different types of flooring options to choose from but it all eventually depends on your requirements, style, and budget. Every type of flooring material has its pros and cons but the choice you make should always be according to the room type, traffic, interior, budget, and style.