With various types of carpets available, you can't think of them without Saxony carpets coming to mind. If you're looking to have that elegant and classy feel for your home, then this type of carpet is a recommended solution. What is Saxony carpet? Its a type of carpet, it has straight fibres which are of even lengths and uniform colour.
When compared to cut and loop and Berbers, the Saxony fibres stand higher. Discussed below are some of the characteristics, pros, cons, and other important information you need to know concerning Saxony carpet.
Types of Saxony carpet
There are two common types of Saxony carpets. They can either be made of wool, nylon, triexta, or polyester material. The two types of Saxony are:
Straight Saxony
Straight Saxony carpets are a very common option for most homeowners. Because of their resemblance to velvet, the can also be referred to as velvet Saxony carpets.
As much as they have a similar look, their feel is significantly different. Apart from having straight fibres running in the same direction, they also have a uniform colour. Other than their traditional look, they have a very luxurious and soft feel. Because of the fibre alignment, this type of carpet is prone to showing footprints and vacuum strokes.
Furniture
According to Rufus from Rethink Office Furniture, having this type of carpet in your office or home, you'll have to constantly move the furniture to avoid it from wearing on one side. This is one reason why this type of flooring is most suitable for spaces with minimal foot traffic.
Textured Saxony
Also referred to as trackless, the textured Saxony carpets are a recent style of the Saxony carpet. This type features fibres that are twisted or kinked in different directions. Unlike the straight Saxony pile, this one doesn't show any footprints or vacuum marks. This makes them a common option for busy households. With the textured Saxony, you cannot notice the difference in colour because of how it reflects light.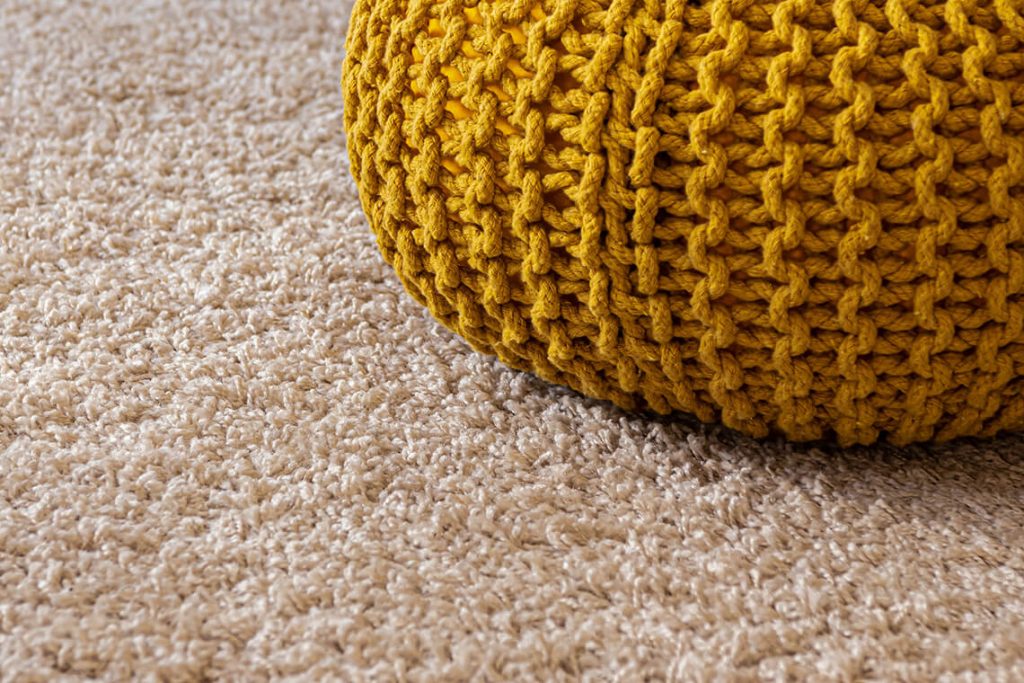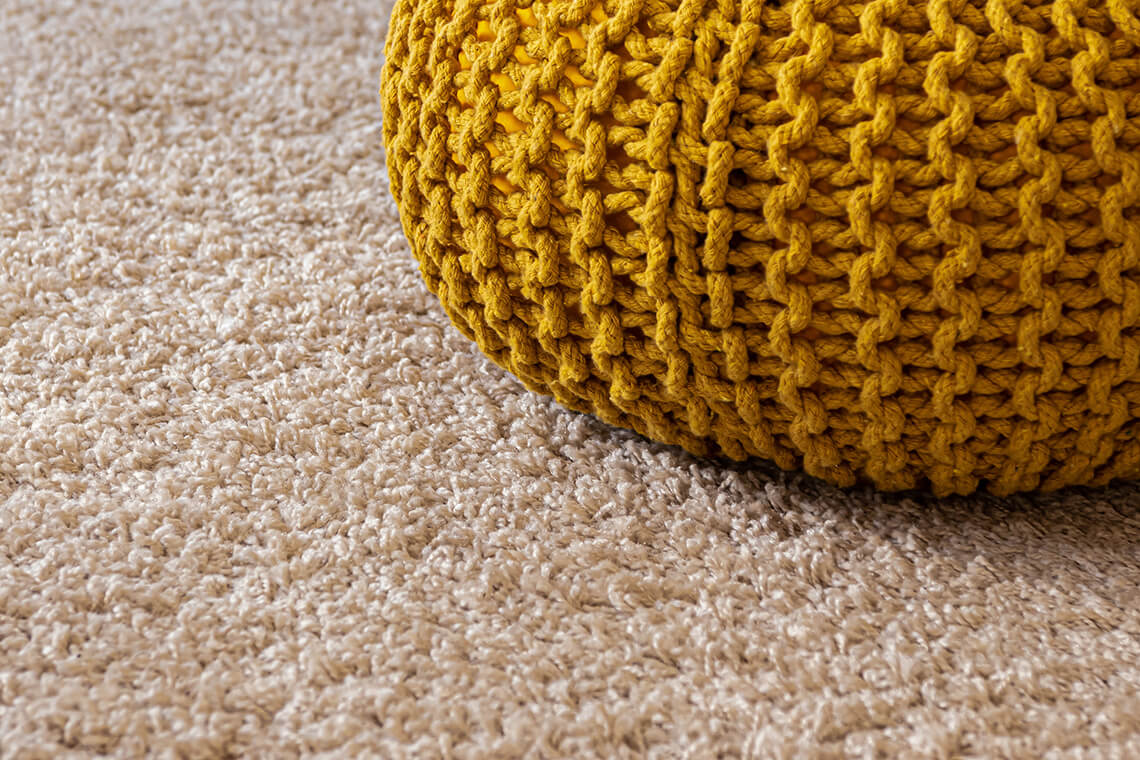 Characteristics of Saxony carpets
When visiting carpet shops, one of the things you always have in mind is the features of the carpet material you want to buy. Also knowing the type of materials available and the one that will be suitable for your space. Below, we'll have a look at some of the characteristics of Saxony carpets.
It has an even surface thanks to the broadloom woven loops which are sheared.
The pile is densely weaved and closely packed from a soft carpet fibre to provide a soft and plush feel.
The carpet adds a touch of class and also gives a sense of lavishness and elegance thanks to its elegant look and soft feel.
Pros
The Saxony carpet has a luxurious feel underfoot thanks to its soft and smooth surface.
It is durable. With the saxon carpets, the carpet durability highly depends on how well you take care of it. If maintained properly, the Saxony carpet can last long.
Saxony never runs out of style. With its classic appearance, it works very well with both casual and formal settings.
Pairs well with traditional interiors. Whether it's your living room or dining room, the Saxony carpets enhance the elegance of your space.
Cons
Some people don't find them aesthetically appealing. It's not the best option if your main goal is to make a statement with your carpeted flooring.
They tend to show footprints and vacuum marks. This can be avoided by opting for the  Saxony texture carpet option.
The quality isn't the best. Not unless you're aware of what you're looking for, it's hard to tell the quality when it comes to Saxony carpets.
Just like it's important to look into the pros and cons of various flooring materials when choosing the best fit, looking at the advantages and downsides of your Saxony carpets will help you in making the right purchase decisions. If you're still finding it hard, you can always reach out to any of our specialists for consultation.
What is the best underlay for Saxony?
When it comes to choosing underlay, it is crucial to choose the right one since it determines how your flooring will feel look and wear. Although there are people who might opt to use an old underlay when installing their new flooring, its advisable to use new underlay instead.
So, whether you're having an office renovation or refurbishment, or perhaps, it's a home renovation, it would be advisable to have a new underlay.
By using old underlay, your flooring will likely show signs of wearing and this will likely have your carpet wearing unevenly especially if it's a space with high traffic.
The best underlay for Saxony carpet is polyurethane, also known as PU underlay. The PU underlay is made from offcuts or recycled foam.
The best thing about this type of underlay? It comes in different thicknesses and densities, making it a suitable choice for various types of flooring. And, you also don't have to worry about your budget!
Below are some reasons why underlay is important:
 A good underlay enhances comfort underfoot.
It acts as a shock absorber hence protecting your floor's condition.
It also helps with soundproofing because it acts as a sound insulator.
It also serves as an insulator.
By providing the additional cushioning for your flooring type: be it carpet Saxony, vinyl tile, or laminate, it creates a comfortable surface for your feet to walk in. the other options of underlay you can choose for your carpet include crumb rubber underlay and felt/crumb rubber combination.
Is Saxony carpet suitable for stairs?
Whether it's for commercial purposes or just domestic, one of the important things you have to consider when selecting the right type of flooring is the level of traffic. The staircase is one of the areas where there's so much traffic. Considering how Saxony shows footprints and the pile is likely to flatten, it isn't the best option for the staircase.
When it comes to a busy area like the staircase or the hallway, the most suitable option is the twist carpet. This option is durable and can withstand all the traffic, not to mention, it's a practical choice, easy to clean, and also looks great.
With the Saxony carpet style, it's more suited for the bedroom since there's the least foot traffic. They're a common option because of their luxurious and thick pile that stands up straight. Their comfortable feel underfoot is another factor that counts.
One more thing, if you're choosing a carpet underlay for high traffic area you can prioritize the durability whereas, for low traffic areas, you can prioritize comfort.
From the things discussed above, it will be easier for you to make your purchase decision whenever you visit our flooring shop. If you find any challenge in selecting the most suitable carpet style for your home, you can always consult our specialists for professional guidance.